Solar Home Lightning System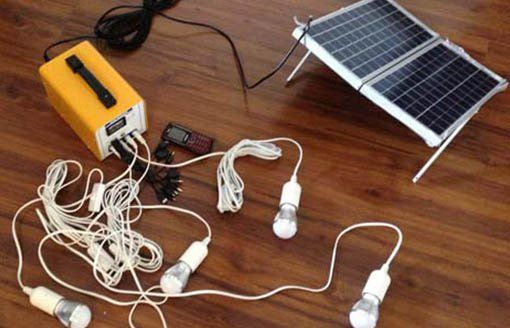 Indoor and outdoor Solar Home Lighting has gained popularity over recent years. Use of Solar LEDLights can not only save the environment but it can also save money on your electricity bills and spread awareness about solar energy and solar lights. Solar LED Lights are in fact a very cost-effective way for both indoor and outdoor lighting requirements.
With advancement in technology, we can choose more advanced andsophisticated indoor and outdoor Solar Home Lighting.Modern-day Solar Home Lighting products use latest technologies and engineered products to produce bright, attractive and shining light with more longer run-time. LED bulbs are nowadays used in most solar lights as these bulbs consume less electricity and produce more bright and shining light.
Solar Home Lightning System consists of:
Re-Chargeable Battery: Using electronic circuit between solar cells,Diodeand the battery, electricity is stored in the batteries and released in one direction when needed.
LED bulb: LED bulbs are used in most Solar LED Lights because consume less electricity and produce more bright light.
Circuitry: High-quality circuitry to electrically connect the solar cells, diode, battery and bulb is needed for brighter Solar LED Lights.
Run Time: Run time is the duration for which the Solar Home Lighting system produces energy for lighting. The better the quality of electronic components and circuitry, the better will be the run time.
Housing: Solar LED Lights need proper housing to be UV-stable and weather tight. In most solar lights, the solar panels are an integral part of the light itself.
Start Your Solar Journey. Calculate Your Savings Now.